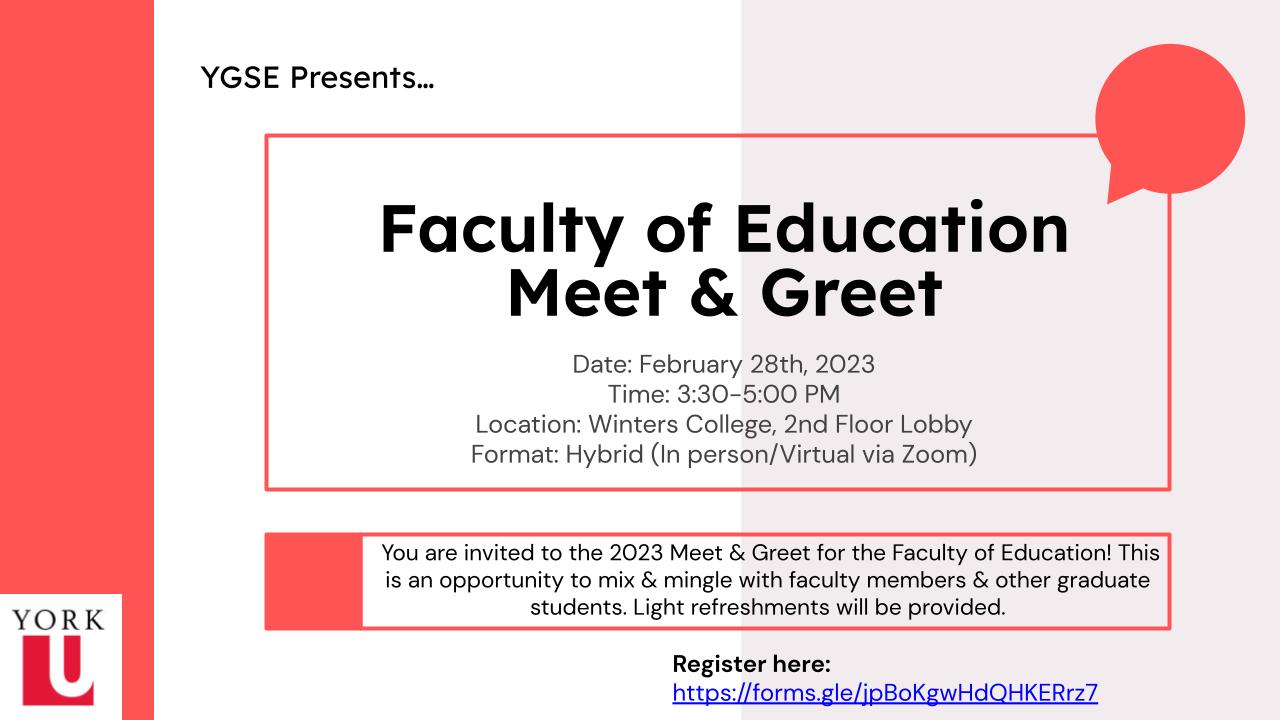 Date: February 28th, 2023
Time: 3:30-5:00 PMLocation: Winters College, 2nd Floor Lobby
Format: Hybrid (In person/Virtual via Zoom)
You are invited to the 2023 Meet & Greet for the Faculty of Education! This is an opportunity to mix & mingle with faculty members & other graduate students. Light refreshments will be provided. You may attend this event either in person or virtually (via Zoom).
To register, please fill out the form here: https://forms.gle/okGeafF1ZUJwWUTcA.
If you have any questions about the event, please contact Nana at social.ygse@gmail.com
Hope to see you there!