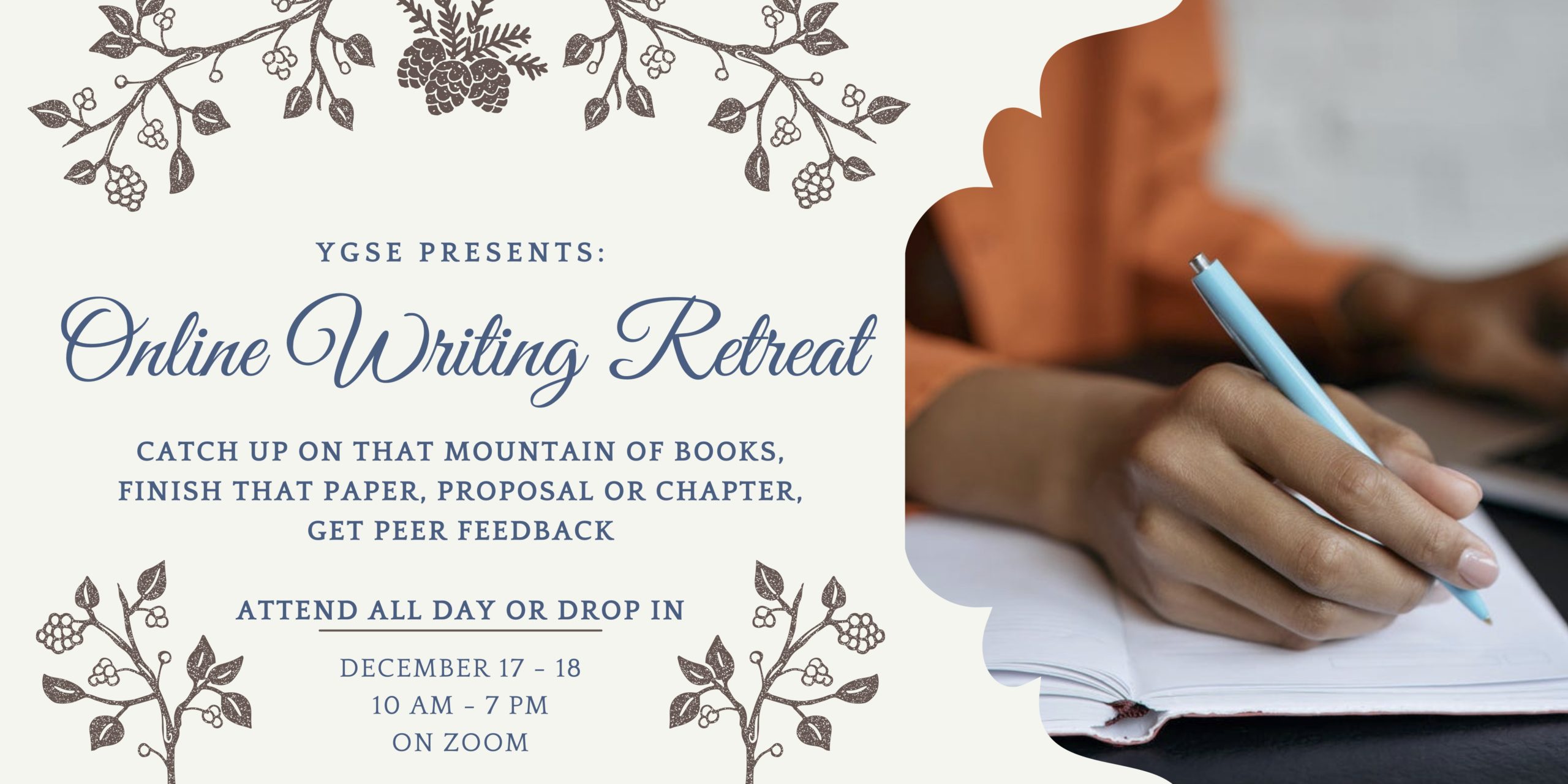 Join us on December 17th and 18th for an online writing retreat. We will create time and space to get some serious writing done. Some writing tips and tricks will be shared throughout the 'retreat'.
The retreat will run from 10 am - 7 pm on both days. There will be some socializing time built-in, however, it will be on an interest-only basis (meaning you can opt to keep writing if you choose). Resources will be shared in an accessible folder/on the YGSE website for attendees as well as those who cannot attend.
December 17th
Morning: establishing writing ground rules, tips and tricks to writing; time to write
Afternoon: writing
December 18th
Morning: editing tips and tricks; time to write
Afternoon: peer editing or writing
Looking forward to seeing you all tomorrow!
Marika Kunnas
YGSE Community & Professional Development Coordinator
social.ygse@gmail.co