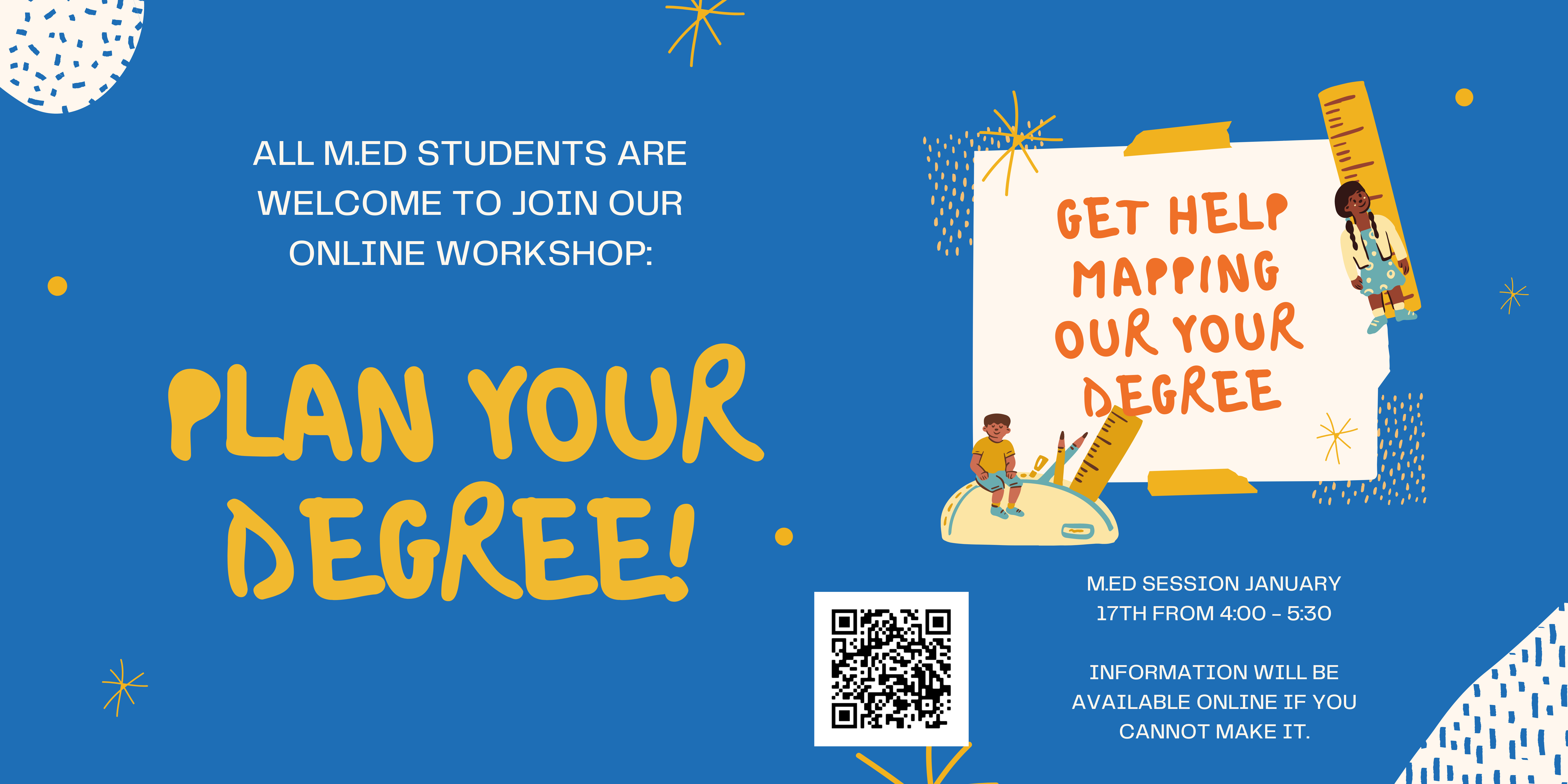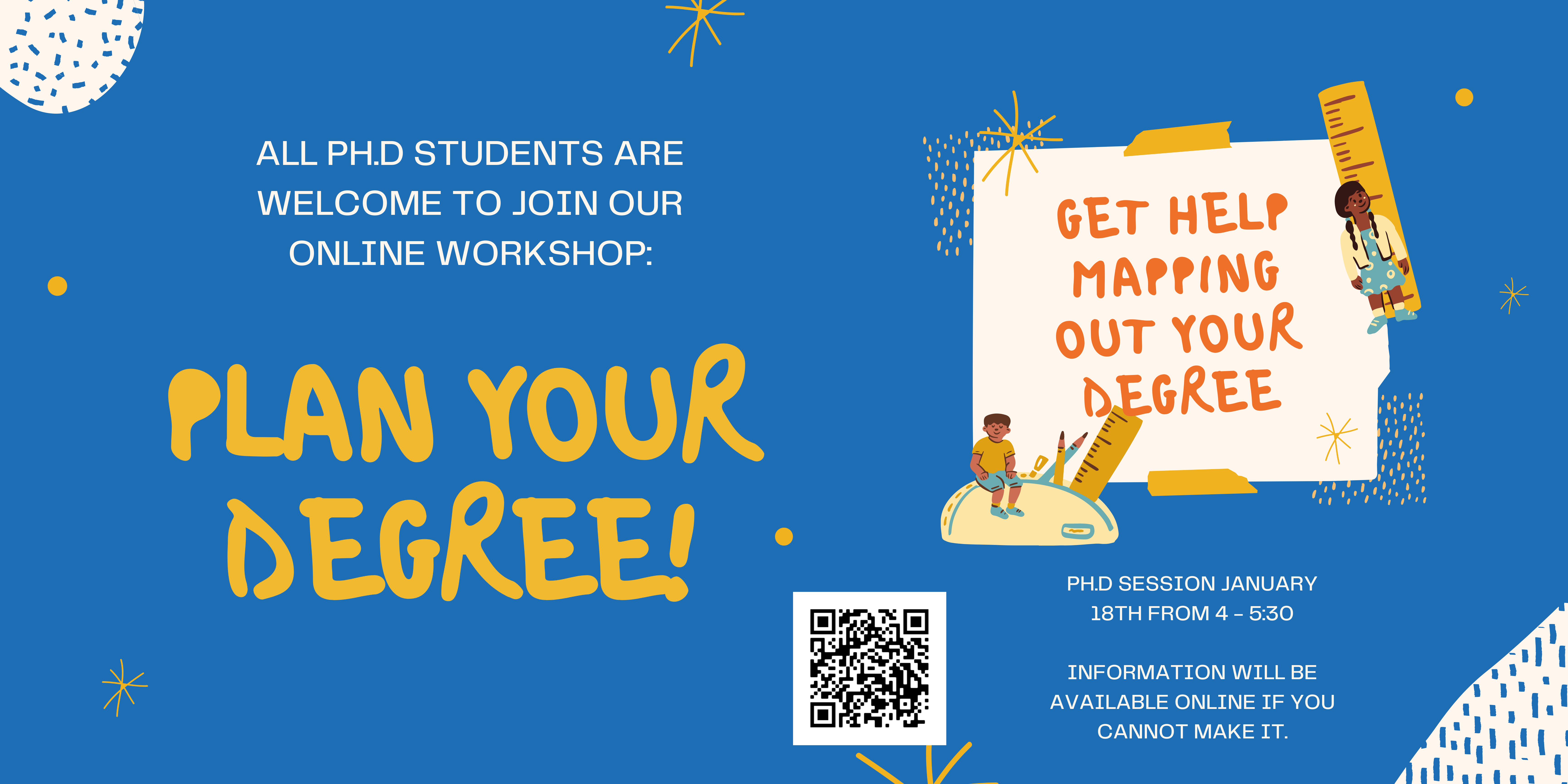 The social and professional events committee invites you to attend our Plan Your Degree online workshop.
We are hosting two sessions for our graduate students, one for M.​Ed students and one for Ph.D. students. Each session will go through the different stages of the graduate program to give you a clear idea of what you need to do to graduate. The session will include time for you to make a timeline for your degree and to ask questions.
The sessions will be hosted by your social and professional committee and the graduate program officer, Aparna Mishra Tarc.
M.Ed session: January 17th from 4:00 - 5:30
Ph.D. session: January 18th from 4:00 - 5:30
We recognize that not everyone will be able to attend during the proposed times due to various commitments. To help make this event more accessible to everyone, we will be recording the explanation of the different degrees and the companion resources and publishing it on our YGSE website.
Please register below. Once you register, the Zoom link will be forwarded to you. If you cannot attend but have a question, please fill out the registration form, we will pose your question for you.
Registration: https://ygse.apps01.yorku.ca/machform/view.php?id=23554
social.ygse@gmail.com.Should you have any questions or concerns, please email us at